<< Back to the Blog

Consent Form with Electronic Signature
How to create a consent form with electronic signature?
We start by properly defining what an electronic signature is and what it is used for. So what is "Electronic Signature"?
Simple definition
An electronic signature, sometimes referred to as e-signature is a regular signature that is held as digital data. It can be used instead of a handwritten signature in many countries.
This guide aims to deliver you an understanding of the general concept rather than the legal aspect of electronic signature. It is advised that you check with your countries laws, and your local laws as they can change and require additional rules before something is legally binding.
Examples
The Simple Electronic Signature Form is a great example to get started. It features a legal text with a mandatory agreement checkbox. This used to be enough in the good old days, however nowadays a data representation of the signature - in form of an image - is usually better for compliance purposes.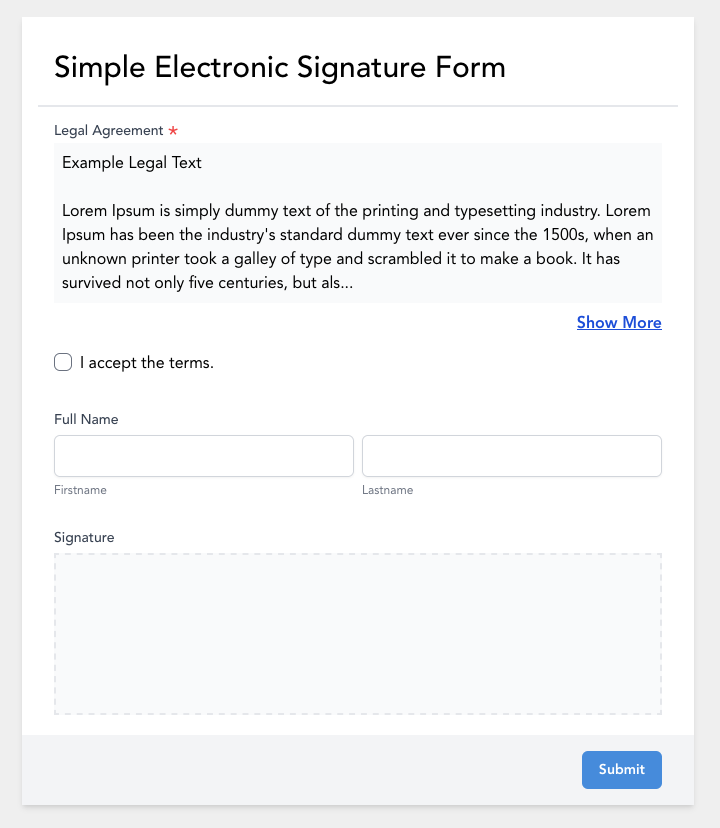 How to build your own?
Element Form allows you to Create an Electronic Signature Form without any programming knowledge. Our simple drag and drop form builder allows you to create an electronic signature form within minutes.
---
Here is the step by step guide:
Register for a free account here: free form builder (Click on "Get Started for Free")

Create a new form

Create your form to your liking and add a Signature Element
That's it! You've already done the hard part and we would like to assume that it was easy.
All responses that are sent using this method will be sent directly to your e-mail address. The responses will also be in the "Responses" tab.
Here is how it looks: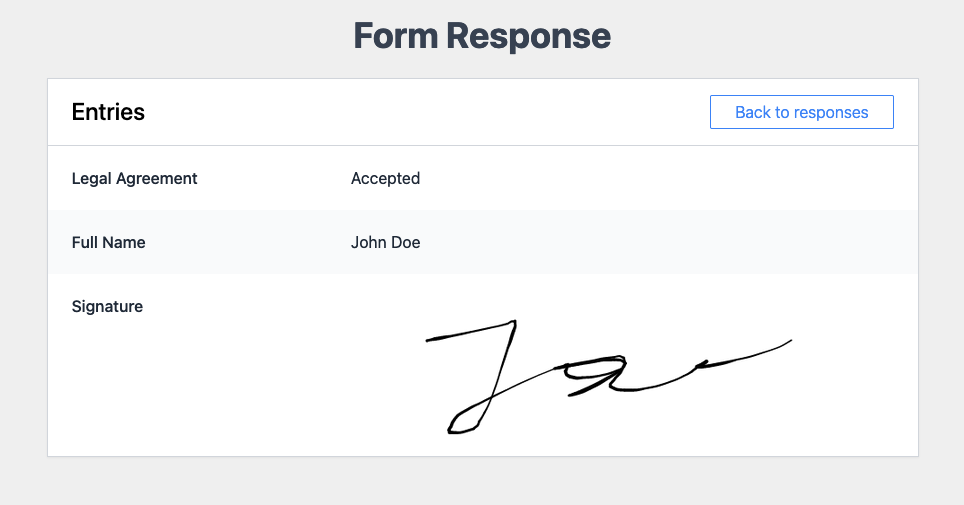 ---
This way you can easily create a signature form! Add images and branding, add additional elements and modify it until it solves your problem.
Sign up here for our free form builder.
Thank you
Tom Schneider
CEO of Element Form
Tags:
Electronic Signature, Legally Valid Electronic Signature, Forms with electronic signatures, and Consent Forms